GWS 26-230 H Professional
Brand: Bosch
Product Code: GWS 26-230
Availability: In Stock
Price:
₹19,000.00
₹16,300.00
Enter pincode eg. 110001
GWS 26-230 H Professional
op performance for the toughest applications
Additional data

Rated input power*

2,600

W

No-load speed*

6,500

rpm

Disc diameter*

230

mm

Grinding spindle thread

M 14

Main handle

Shaft

Weight

6

kg
Highlighted Data
The A-rated noise level of the power tool is typically as follows: Sound pressure level dB(A); Sound power level dB(A). Uncertainty K= dB.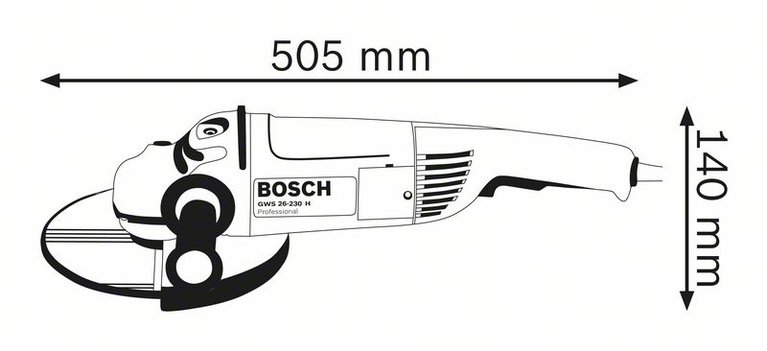 Advantages
Top performance for the toughest applications
Powerful 2400 Watt motor with maximum reserves of power for highest material removal rate and fastest work progress
What's Included in this Package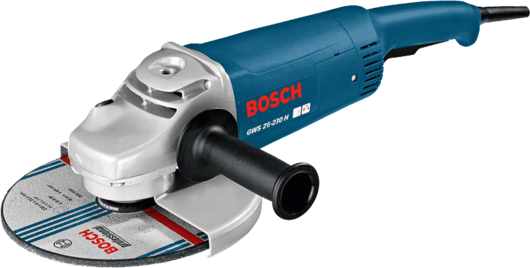 with accessory set
Order number:
0 601 856 100
Auxiliary handle
Backing flange
Locking nut
Protective guard
Two-hole spanner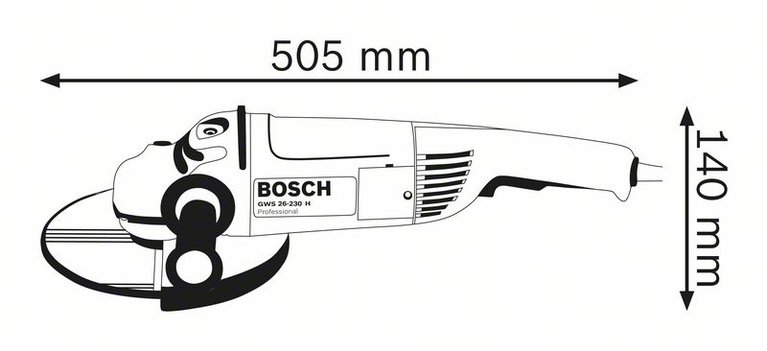 Write a review
Note:

HTML is not translated!
Sapiente rerum magni voluptates accusantium sequi molestias deleniti aliquid facilis commodi aut. Ea ab facere voluptatem cum beatae vero dolorem doloribus itaque culpa. Molestiae, optio, libero inventore ducimus natus incidunt qui dolor adipisci tempore tempora quo minima distinctio eligendi laborum ex quaerat eos! Unde suscipit porro est amet quis nostrum enim. Asperiores, ad, hic, culpa, rerum delectus similique minus facilis reprehenderit quisquam debitis dolores suscipit!
Qui laboriosam maiores ad. Enim, autem, beatae, sapiente minima non atque maiores maxime natus corporis possimus reprehenderit id blanditiis sequi repudiandae saepe reiciendis consequatur mollitia aspernatur cum!